VIOLENCE is the new single from Movment. The single will be available on all digital streaming platforms from 18 November 2022 and at movment.bandcamp.com and via EPICTRONIC
Preview the single Violence on Soundcloud – https://bit.ly/3W27QKM
You can find the pre-order/pre-save links in the landing page:
https://orcd.co/violencepreorder
The Video for VIOLENCE will be available on YouTube from Wednesday 16 November 2022
The single VIOLENCE was recorded in End of Light Studios, Mullingar, Ireland and mixed at Grouse Lodge, Westmeath, Ireland by Alex Borwick, and mastered by Jerome Schmitt at The Airlab.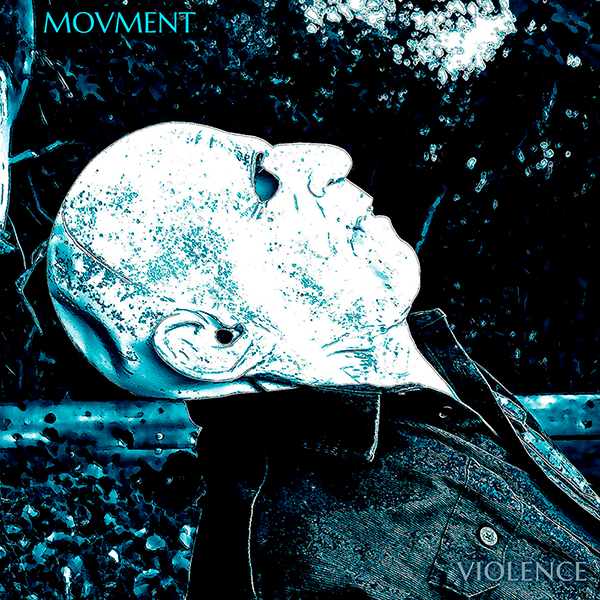 Movment are a post-punk alternative indie rock band.
The latest album, TRANSFORMATION, from Movment, is available online and on CD via Bandcamp and via EPICTRONIC.
VIOLENCE
The song is about anger, rage, and the turmoil in our heads at times of intense pressure. Ask yourself what has brought us to this state?
We hold ourselves back. We pause. We hesitate. It is better to move forward. Drive onwards. Take risks. Face up to the turmoil head on.
Avoid procrastination. Create. Don't be drawn into stagnation
The difficulties of life are everywhere.
Push on and confront every situation that you meet
Be Not Afraid!
Lineup:
Martin K – Vocals, Drums.
Kevin K – Guitars, Bass, Keyboards
Mark K – Bass
Isabella RK – Guitars
Single Tracklist
Violence
Eyes That Scream
Available on Bandcamp, EPICTRONIC and Spotify from Friday 18 November 2023
VIDEO Channel – The Distort The Scene Channel on YouTube
Subscribe and Like the DTS Channel: https://www.youtube.com/channel/UC64nbQ-EZxnPpIaf1lD7EFQ
Follow Movment:
Twitter – http://twitter.com/movment
Facebook – https://www.facebook.com/movmentie
Instagram – https://instagram.com/movmentie
TikTok – https://www.tiktok.com/@movmentie
Official Website – https://www.movment.ie
About Movment:
MOVMENT are an alternative rock bank band from Ireland.
They have released 2 albums, Broken Down, and Transformation, and 1 EP, Red Death Sessions.
They have released the following singles from TRANSFORMATION
Propaganda, Leave Me Alone, We All Must Go, & Everything Will Be Clear.
The new single is VIOLENCE.
OFFICIAL VIDEOS
Movment – Everything Will Be Clear – https://youtu.be/r_fJ25Xpdm8
Movment – We All Must Go – https://www.youtube.com/watch?v=mBojYN_aXoQ
Movment – Leave Me Alone – https://youtu.be/BQRFE00pF8Y
Movment – Propaganda – https://youtu.be/GtFo6ngBMaQ